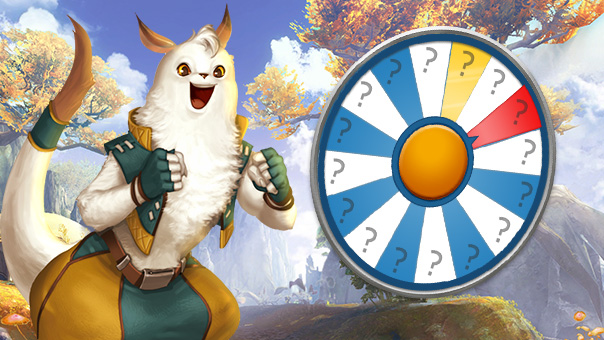 Grüße, Daeva!
Besuche vom 04.10. bis 18.10. den AION-Shop, drehe kräftig am Rad des Schicksals und gewinne tolle Preise!
Mit etwas Glück erspielst du dir sogar sehr seltene Items wie
den Weda-Shimiol-Vertrag, den Formvertrag, den Shimiol-Vertrag für Karemiwen, das Bündel mit Shimiolum der Klassen A-C oder das Attentäter-Gewand.
Im
AION-Shop
klickst du einfach auf das Rad des Schicksals, um eine Drehung zu erwerben. Nach dem Kauf gerät das Rad in Bewegung und hält schließlich auf einem zufälligen Feld, welches deinen Gewinn anzeigt.
Jetzt kann es losgehen – viel Spaß!
Dein AION-Team

In the beginning the Universe was created.
This has made a lot of people very angry and been widely regarded as a bad move.